Positive Training for Positive Results
Sit, Stay, 'N Play is a professional dog obedience training company in Stroudsburg. We specialize in dog sports, obedience training, behavior adjustment, potty training, and puppy training. Our dog trainers are certified practitioners that focus on dealing with behavioral issues without the utilization of fear, pain, or intimidation so that animals will enjoy the learning process and preserve their practical knowledge.
Make a reservation for an appointment request on our booking page or call us at (570) 872-9748 with any questions.
Refund Policy: There will be NO refunds on class fees once the session starts.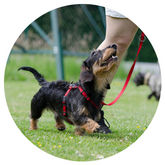 Obedience Training
Our obedience system is based on fun engagements that build focus. A great introductory class that teaches simple cues like sit, come and stay. We offer obedience training for all levels including CGC and therapy.

Behavior Modification
Here at Sit, Stay, 'N Play, we concentrate on dog behavior modification. Pet dog behavior modification is where we change existing pet dog actions. This consists of but is not limited to training in or changing chain decorum, chewing, dog source guarding, barking, separation anxiousness, leash lunging, chain aggressiveness, dog-on-dog hostility, and dog to human hostility.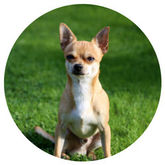 House Breaking & Potty Training
House training your puppy is about consistency, perseverance, and also favorable reinforcement. The goal is to impart good routines and construct a caring bond with your pet.
Experts suggest that you begin house training your young puppy when they are in between 12 weeks and 16 weeks old. Then, they have enough control of their bladder and bowel movements to discover to hold it. With Sit, Stay, 'N Play's expertise, we give you the devices and methods to finest home train your new furever friend.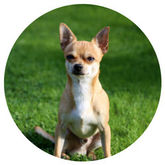 Puppy Training
Enlisting in pup courses prior to three months of age can be an outstanding methods of enhancing training, enhancing the human-animal bond, as well as mingling young puppies in an setting where threat of illness can be minimized. In general, pups can begin puppy socialization classes as early as 7-8 weeks old. Puppy socializing classes use a secure as well as well organized methods of socializing pups and also more quickly enhance their responsiveness to requests. Early and also appropriate young puppy socializing and programs of favorable pet training can go a long way to preventing habits problems as well as enhancing bonding between people and also dogs. While the first 3 months is one of the most essential pup socialization duration in a pup's life, owners of young puppies that have passed this milestone are highly motivated to remain to socialize their puppies to as many individuals, pet dogs, as well as areas as functional.


Dog Sports
We offer a variety of dog sports: Agility, Rally-O, Treibball, Nose Work, & Canine Conditioning.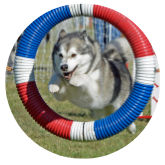 Agility Training
Your pet dog deserves a training experience that is enjoyable and also engaging! Sit, Stay, 'N Play assists you meet your pet training objectives. We provide a range of programs like Dexterity Training in [Location]. Also, We can teach your pet dog what you want from them, both within and also outside the residence. So you can take pleasure in a long and satisfied life with each other! Call or email us to start today!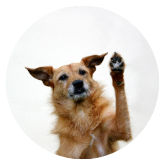 Obedience Training
Our obedience system is based on fun involvements that construct focus. A terrific initial course that educates straightforward signs like rest, come, and stay. Sit, Stay, 'N Play is dedicated to advertising a favorable connection in between you as well as your pet via clear communication and also training tools. We enjoy assisting your dogs reach their full capacity and also attain peace and also consistency as loving members of your household.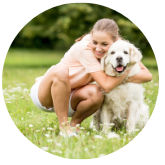 Positive Reinforcement
Sit, Stay, 'N Play training program utilizes ONLY positive reinforcement dog training techniques. Some dog training firms who offer "Board and train" will certainly do whatever it requires to get quick results with your pet including utilizing choke chains and shock collars. Sit, Stay, 'N Play does NOT employ any kind of type of aversive dog training methods on your pup unless especially requested by you and concurred by us in advance.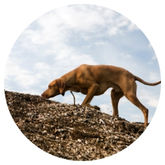 K9 Nose Work Training
K9 Nosework is an activity that allows your canine to utilize their all-natural desire to hunt. It takes advantage of a dog's distinct ability to find the aroma and also determine the source. In training, dogs learn to discover among 3 fragrances almost anywhere you can hide it. Throughout the training, the pet dogs start to associate that odor pays. And practice makes perfect. After many rounds of these really fun video games, you'll inevitably pass boxes or containers and also reach even more tough challenges.

We offer the best dog training in Stroudsburg, PA. Come visit our pet supply store specializing in quality food, treats, and supplies for dogs.